There's a stimga that seemingly follows LaMelo Ball, the youngest, perhaps most polarizing, of the Ball brother trio. It's not that he's strictly a shooter, it's that he shoots too much. And it's not that he isn't capable of passing, it's that he's not the elite-level playmaker his oldest brother Lonzo is.
That stigma has only been enhanced by his viral rounds on the internet -- like his 92-point outburst in a high school game, or his awful highlights of a 52-point loss his team suffered earlier this spring where he missed 20 3-pointers. The internet is a cruel mistress. It can make you famous one minute, and infamous the next, as we've seen in the case of the 16-year-old sharpshooter who has more Instagram followers than the past two No. 1 NBA Draft picks combined.
LaMelo's standards as a player are set at a ridiculously high level, too, thanks in part to his eldest brother, Lonzo, a one-and-done UCLA star now with the Lakers. But because of the stimga that follows Melo, he's not been talked about in the same light as his brother. He doesn't pass it like Lonzo, people say. He's not a playmaker, others will argue.
But a comparison of Melo and Lonzo in high school tells a different story. Like Melo's passing, for instance -- arguably the biggest strength of Lonzo's game in college -- is also a major positive for Melo. Here you can see him slicing through the lane drawing four defenders on the first play, which sets up an easy behind-the-back, no look assist in traffic. And on the second, he simply realizes he drew a defender in transition and finds a teammate for a wide open layup. Simple stuff, sure, but it's a regular part of his dynamite offensive arsenal.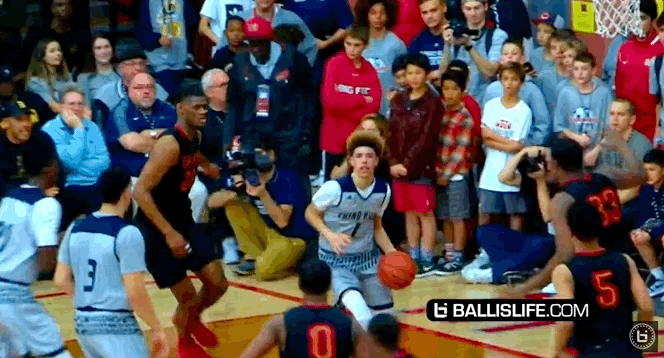 fuente https://www.cbssports.com/college-basketball/news/how-do-lamelo-balls-skills-compare-to-his-older-brothers-lonzo-and-liangelo/ PUBLICIDAD